The Interdisciplinary Health Sciences Institute provides human infrastructure that accelerates health research and strengthens collaboration among clinical, community, and campus partners.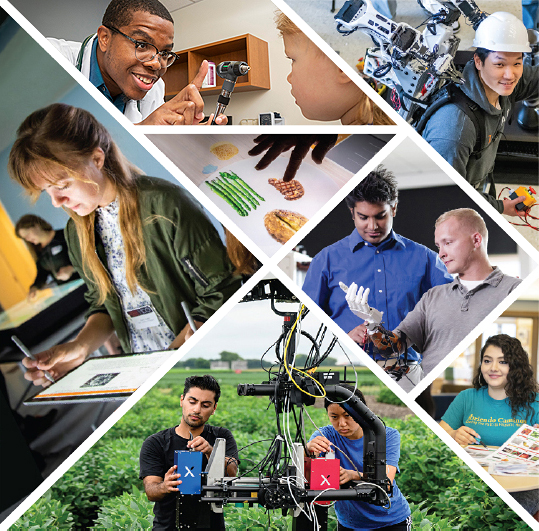 HEALTH INNOVATION SPOTLIGHT:
The future of health innovation and education at Illinois
The Health Innovation Visioning Committee shares its vision and plan for a mission-driven research and education model that positions Illinois as an epicenter for health innovation.
Since its launch in 2014, IHSI has been a central part of health sciences research at Illinois. We create opportunities that strengthen our research enterprise and foster innovation across campus.
Our story
IHSI works throughout the research cycle to address the needs of patients and community members. We build partnerships based on equity and trust that help create a healthier society.
Explore our community impact programs
Get to know ARPA-H.
IHSI is leading our university's effort to respond to the mission of the recently established Advanced Research Projects Agency for Health.
IHSI provides monthly updates to keep our health sciences community connected with the latest resources and opportunities.