BERD services are available to internal (Illinois) and external (non-Illinois) researchers, faculty, and staff. Postdocs and fellows must be affiliated with an Illinois faculty member or lab.
Getting Started with BERD
Review the details on this page about working with the BERD team
Complete the Project Initiation Form
Participate in a 30-60 minute initial consultation
Sign the required agreements and provide documentation as needed
Collaborate with BERD on your research project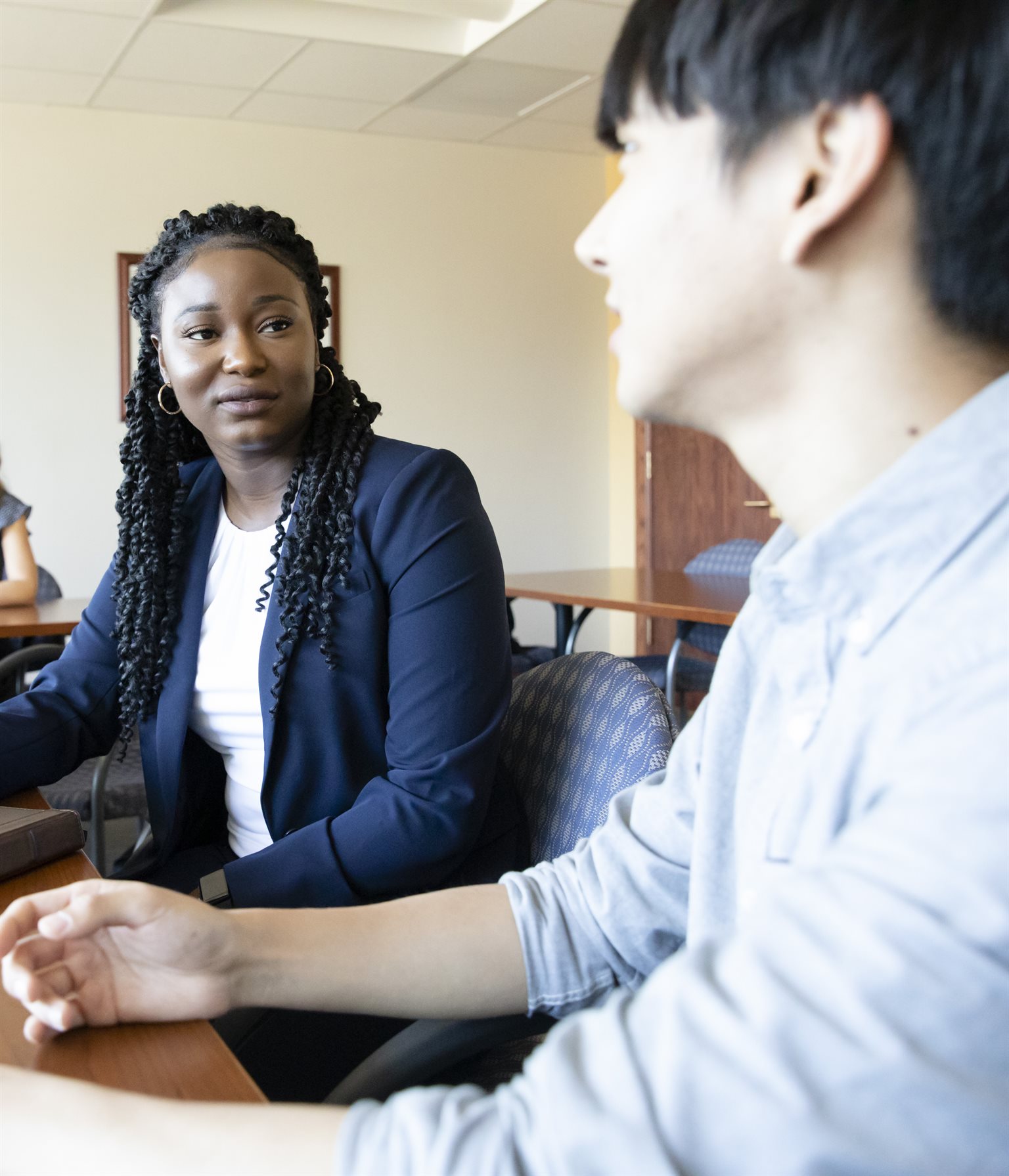 Prioritization of Projects
We recommend that investigators initiate a project as far in advance of deadlines as possible. Fulfillment of all requests are dependent on availability of biostatistician and related support, scope of work, urgency of the project, and priority level.
| Priority Level | Type of Project | When to contact BERD core prior to deadline* |
| --- | --- | --- |
| 1 | New health sciences grant applications (to federal agencies and other internal or external funders) | At least 8 weeks |
| 2 | Funded projects (e.g., analysis of existing data) | At least 6 weeks |
| 3 | Non-funded projects (e.g., data analysis for manuscripts, abstracts, or internal purposes) | At least 4 weeks |
*Allow additional time if the study design has yet to be fully developed
Project Initiation
Form submission
When submitting the Project Initiation Form, please include a copy of your research proposal or manuscript and 1-2 relevant manuscripts/key papers that will help the BERD team better understand your project and biostatistical needs. All efforts will be made to schedule an initial consultation meeting within 2 weeks of project initiation form submission.
Initial consultation
During the initial consultation, we will review your project, discuss data security, and assess short-term needs, long-term needs, and project scope. Within a week of the meeting, you will receive a summary outlining the following details:
Description of deliverable(s)
Anticipated completion date(s)
Estimated total cost of the project (see rates and invoicing)
Agreements
The BERD team will use the initial consultation summary to generate any applicable agreements and circulate for signature(s). Biostatistical work cannot begin before a signed agreement is received. Clients will be asked to provide either a signed CFOAP authorization (internal investigators, non-grant or post-grant) or signed revenue-generating agreement (external investigators):
CFOAP Authorization: Permits IHSI to collect funds from the provided account on a monthly basis, after acceptance of draft invoice
Revenue-Generating Agreement: Approved by University Counsel and the Office of Business and Financial Services; outlines deliverables, billing specifications, and timelines
Identifiable data
If biostatisticians will be working with identifiable data, they are required to be added as research team members. The following documentation will also be required prior to beginning biostatistical services:
Institutional Review Board (IRB) approval letter
Amendment to the IRB protocol naming the biostatistician as a research team member
A data use agreement may also be required if identifiable data sets must be used. See Protection of Health Information and Human Subjects for more information.
Completing the project
Depending on the complexity of the project, the time to provide the requested deliverable(s) ranges from three weeks up to four months. While all efforts will be made to accommodate deadlines, we strongly urge investigators to allow sufficient time to enable core members to work effectively with your team. If the direction of the project changes and additional analyses are required, the estimated costs will be reassessed and discussed with the client. If necessary, new agreement(s) may be generated and circulated for signature.
Rates
The initial consultation meeting is provided free of charge for every client.
Projects are billed at an internal or external rate for three different levels of service:
Expert: PhD-level work; utilizes expertise in advanced biostatistical and epidemiologic methods
Intermediate: Masters-level work; utilizes expertise in advanced biostatistical and epidemiologic methods, data management, and programming
Basic: Masters-level work; utilizes expertise in commonly-used statistical methods, data management, and programming
Fee-for-service rates (per hour)*
Project Type
Internal Investigators
External Investigators
Pre-grant
No charge

Basic: $70
Intermediate: $100
Expert $150

Non-grant and post-grant

Basic: $50
Intermediate: $80
Expert $125

Basic: $70
Intermediate: $100
Expert $150
* Rates effective 3/15/20. Rates are evaluated regularly and are subject to change.
A cost estimate will be provided for each project. The Senior Research Biostatistician will evaluate the complexity of each project and determine the appropriate distribution of expert and basic services required for completion.
Because it is unlawful to subsidize services provided to private companies, biostatistical services provided to Illinois investigators for private start-up companies will be billed at the external investigator rate. However, if the start-up company is an EnterpriseWorks tenant, the project may be eligible for the internal investigator rate.
Some collaborations between Illinois investigators and external partners may qualify for the internal investigator rate. These will be evaluated on a case-by-case basis depending on the level of Illinois involvement in the project(s).
Invoicing
Invoices are emailed to one or more contacts specified by the client. Invoices reflect only hours worked by the biostatisticians. Biostatistician time spent to correct errors in the deliverable(s) will not be billable to the client.
Upon receipt and review of the draft invoice, internal clients are requested to respond with approval to the IHSI billing contact noted on the invoice so the funds may be deducted from the provided CFOAP. Payment from external clients is expected net 30 of each month.
Contacting BERD
Please email us at berd-ihsi@illinois.edu.