Accessible Champaign County: Evaluating the Accessibility of Champaign-Urbana Businesses Using a Survey Created by People with Disabilities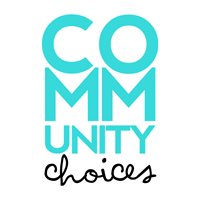 Academic mentors: Emily Tarconish
Community partner: Community Choices
Project description:
Community Choices (CC) is a group that helps individuals with disabilities in the community to achieve independent work and living options. We are currently developing a project in which we consulted with CC members with disabilities, developed an "accessible business" checklist based on the Americans with Disabilities (ADA) checklist, collecting CC members' feedback regarding additional aspects of accessibility, and are evaluating local businesses. We are also working with Visit Champaign County, who will host our results on their website, enabling people with disabilities to learn about the accessibility of local businesses, thus expanding informed choice for people with disabilities and enabling them to visit businesses that meet their needs.
This project will feature a qualitative examination of the project and the people involved with it, exploring their motivations and desired outcomes. This analysis, as well as an overview of the entire project, will produce a case study of how to replicate similar projects via similar academic/community partnerships. Research questions will entail:
Why did Community Choices' members and staff see a need for this project?
What are the intended outcomes of this project?
What changes would they make if completing this project again or in another setting?
Once the project is completed, were the intended outcomes achieved; in what ways were they achieved or not?
The research team will conduct semi-structured interviews with CC staff and members to answer the research questions. Interviews will be transcribed, and thematic analysis (Braun & Clark, 2012) will be used to identify themes in the data. The survey items will also be analyzed and used to triangulate and expand upon the perspectives of those interviewed.
Role of the Community-Academic Scholar:
The Community-Academic Scholar could assist in data analysis (of the surveys), interviewing CC members, and analyzing interview data, as well as conducting literature review searches examining similar projects.