Examining Potential Contributions of Community Health Workers in Improving the Chronic Kidney Disease Journey of African American and Latinx Patients and their Caregivers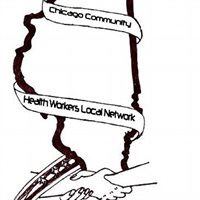 Academic mentor: Andiara Schwingel
Community partner: Illinois Community Health Workers Association
Project description:
Chronic Kidney Disease (CKD) is a very prevalent disease among African Americans and Latinx. These patients have vulnerable health conditions that require extensive support for disease management. Caregiving for CKD patients is challenging and often requires comprehensive knowledge regarding CKD and assistance to navigate the healthcare system. This study will shed light on their stories that remained untold. We aim to understand the journey of patients with CKD and their caregivers. Another part of this study is to examine how community health workers (CHWs) could be part of the CKD care model. Traditionally, they have being instrumental in addressing health disparities across African American and Latinx communities. CHWs are members of the communities and serve as liaisons between health/social services and families. They receive training to perform specific tasks but what is most valuable is their unique cultural humility and linguistic competence that enable them to access hard-to-reach groups. We believe that CHWs are well-positioned to promote equity in the CKD space. This project will examine potential contributions of CHWs in improving the CKD journey of African American and Latinx patients and their caregivers. Individual in-depth interviews with photo elicitation will be used as the primary research approach for this study. 40 African American and Latinx CKD patients and caregivers of individual with CKD will be invited to participate in individual zoom interviews. Photo-elicitation techniques will be used to better understand patients' and caregivers' CKD journey. They will be asked to share 5 photos prior to the interviews that represent their CKD journeys for photo elicitation while participating individual interviews. Researchers will interview using a semi-structured interview guide. Data analysis will use verbatim transcripts from the audio and/or video recordings. The research team will apply deductive and inductive coding approaches and finalize the emerging themes using a thematic approach.
Role of the Community-Academic Scholar:
The scholar will be trained to assist the project in different tasks: (1) Communicate with participants (African American and Latinx CKD patients, and caregivers) to schedule interviews and provide project instructors; (2) Observe interviews and help in parts of the interview if appropriate; (3) Support data cleaning (verbatim transcripts from the audio and/or video recordings) and participate in data analysis if appropriate; (4) Use part of the data to write an abstract for the 2024 Undergraduate Research Symposium.