Improving Maternal Health Through Early Risk Factor Identification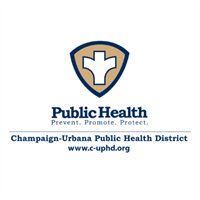 Academic mentors: Karen Tabb Dina
Community partner: Champaign-Urbana Public Health District
Project description:
The mission of this project is to improve maternal health through early identification of risk factors during pregnancy and the postpartum period. Our research team is interested in identifying major risk factors associated with depressive disorders for women. We are particularly interested in collaborative care approaches for identifying and assessing depressive symptoms in health care settings to improve health outcomes for women over the life course. Our research is of interest to health care providers, policy makers, academic researchers, patient advocacy groups, and has been published in peer-reviewed journals such as Women & Health, General Hospital Psychiatry, Ethnicity & Health and Archives of Women's Mental Health.
Role of the Community-Academic Scholar:
The Community-Academic Scholar will participate in all aspects of community-engaged research, from recruiting in FQHC clinics to planning a community health fair at Beckman Institute.