Keeping Families Together: Pet Retention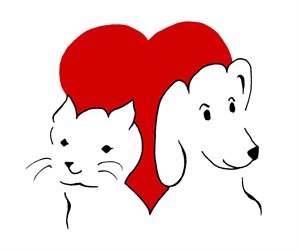 Academic mentor: Prof. Amy Fischer
Community partner: CARE (Companion Animal Resource and Education) Center
Community-Academic Scholar: Rebecca Latham
Project description:
The majority of Americans consider pets as part of the family. During economic hardships, however, families may face a difficult decision to give up their pet for financial reasons. An increasing number of families find themselves in this position due to the COVID-19 pandemic. Pet retention services are those that keep animals in their homes and out of shelters. Such services are available throughout Champaign County, though they may not be well known.
The goal of this project is to clarify and strengthen the network of agencies providing pet retention services, in order to keep more families together. The first objective is to better understand specific needs of pet-owning families who are struggling financially. This might include: examining the relinquishment data of shelter/rescues that intake animals, as well as conducting owner surveys through these agencies; asking food pantries and other service providers (e.g. Salt and Light) for data on how often pet food/supplies are requested and received; surveying local veterinarians on whether the amount of pro bono or reduced cost work they provide has changed since the start of the pandemic. The second objective is to increase communication and build a coalition among relevant stakeholders, so that all have comprehensive knowledge of the collective services available in Champaign County. This will put everyone in a better position to help clients and will also reduce redundancy and build efficiency.
Role of the Community-Academic Scholar:
The Community-Academic Scholar will be responsible for connecting with relevant stakeholders in order to gather appropriate information; this might be done through telephone calls, emails, and/or site visits. They will be responsible for collecting and organizing responses.
The scholar's input will be valued; they will be involved in discussions as the data collected begins to inform 'next steps' and coalition building.