MOVE MS and Beyond: Fostering physical activity through community programs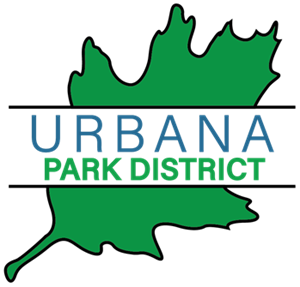 Academic mentor: Prof. Laura Rice
Community partner: Urbana Park District
Community-Academic Scholar: Emily Albert-Stauning
Project description:
Engagement in physical activity (PA) and exercise yields important benefits for those with chronic disease and disabilities. Although many barriers contribute to low participation (e.g. distance, cost, scarcity, inaccessibility, isolation), people with chronic conditions such as multiple sclerosis (MS) desire and would benefit from PA and exercise programs that are inclusive, appropriate, evidence-based and convenient. Further, adults with chronic conditions and disabilities often feel alienated in exercise spaces and desire condition-specific exercise programming in their local community.
The present study aims to design, develop, implement and sustain an MS-specific PA program. Our research team has been involved in the implementation of the community program MOVE MS for the last 2.5 years in central Illinois. We have identified challenges that can be addressed with the current proposal to ensure successful continued collaboration.
Challenge 1: the physical burden to instructors with MS in delivering a weekly program is notable and limits the number of participants who can be involved.
Challenge 2: Providing comprehensive training to instructors who have an exercise background but no experience working with individuals with disabilities is time-consuming but necessary to ensure consistency and safety.
Challenge 3: To reach diverse communities and residents, MOVE MS seeks to develop a nationally adoptable community model of PA participation for people with MS and other impairments; this is currently not available. To implement the program, facilities must meet basic accessibility standards and have specific structural characteristics (e.g. accessible parking, adaptive equipment and adapted exercise modalities). Identification of suitable facilities that could implement MOVE MS is not currently systematic.
Challenge 4: The Community + Research partnership itself presents challenges such as 1) difficulty navigating forms and contracts, 2) the burden of hiring many instructors to deliver MOVE MS, and, 3) barriers potential peer instructors living with disabilities face regarding employment and the potential of compromising income related Social Security Benefits (i.e. Supplemental Security Income). The proposed project addresses these challenges.
Role of the Community-Academic Scholar:
The Community-Academic Scholar will be involved in all aspects of the community research program in order to gain a comprehensive understanding of the research process and become fully immersed in the project. Specifically, the scholar will be involved in delivering an original training program developed to educate community-based fitness instructors on methods to support individuals with disabilities when taking fitness classes through community organizations, such as the Urbana Park District. In addition, the scholar will assist in the development and implementation of assessments to examine the impact of the training on both fitness instructors and individuals living with disabilities. The scholar will also provide assistance in the development and implementation of a systematic evaluation of the community site. Finally, the scholar will work closely with research staff to develop methods to incentivize individuals with disabilities to participate in a variety of fitness programming at their local community center and implement the methodologies.