Understanding the Experiences, Needs, and Preferences of People in the Champaign-Urbana Community Who Inject Drugs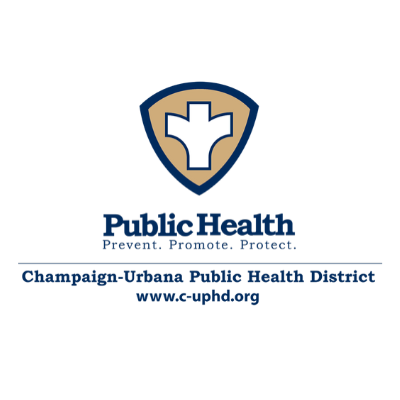 Academic mentor: Rachel A. Hoopsick
Community partner: Champaign-Urbana Public Health District
Project description:
Over 100,000 people in the United States died from a drug overdose over the last 12 months, and data from the Illinois Department of Public Health show that local overdose deaths are also on the rise. Despite a surge in drug-related deaths, people who inject drugs (PWID) remain highly stigmatized, marginalized, and underserved. Through a harm reduction approach, syringe services programs (SSPs) provide community-based interventions that reduce morbidity and mortality among PWID. SSPs provide crucial services: access to sterile syringes, facilitating safe disposal of used syringes, and providing/linking participants to other life-saving services, including naloxone distribution and education, infectious disease screening, vaccinations, substance use disorder treatment, and other social, physical, and mental health services. SSPs represent a judgment-free, person-centered, and critical point of intervention for PWID. However, the experiences, needs, and SSP-related preferences of PWID have not been well-described.
Deepening our understanding of how to better engage and meet the needs of PWIDs can improve the health and well-being of some of our community's most vulnerable people. The proposed study will involve the administration of a survey to examine the experiences, needs, and SSP-related preferences of people who are currently participating in the Champaign-Urbana Health District (C-UPHD) Syringe Exchange Program (N = 50). The survey will be administered via tablet to people accessing in-person services and via QR code to people anonymously accessing the syringe vending machine located behind the C-UPHD building - a method that many PWID use to access the Syringe Exchange Program, but whose characteristics and needs are entirely unknown. Driven by the needs of the C-UPHD, this study represents a reciprocal and impactful relationship between academic and community partners; results will directly inform the work of the C-UPHD and have a positive effect on the community.
Role of the Community-Academic Scholar:
The Community-Academic Scholar will assist with a variety of critical components of this research project, including participant recruitment, participant enrollment, data collection, data management, and data analysis. Leveraging the existing relationship between the C-UPHD and PWID in the community, the participant recruitment and enrollment will involve reaching out to people participating in the Syringe Exchange Program in Champaign, IL to explain the study procedures and information needed for participants to provide informed consent. The scholar will assist the academic mentor with survey administration - a process that will also be guided by the expertise of the community partner. Under close supervision of the academic mentor, the scholar will also participate in data management and data analysis (e.g., descriptive statistics), which will inform the development of a formal report of study findings to the C-UPHD, the community partner.