IHSI Events Calendar
Oct 5, 2022 - Nov 4, 2022
The Qualitative Research Initiative's Storytelling Series featuring Dr. Nikolai Alvarado!
The Storytelling Series seeks to highlight the journeys of our faculty. This October session will feature Dr. Nikolai Alvarado, an Assistant Professor in Geography. The Storytelling Series will be offered in a hybrid format, both in-person in the Main Library, Room 220 (limited capacity) and via Zoom. Registration required. 
Dr. Nikolai Alvarado
Main Library, Room 220
Funding for Engaged Research: William T. Grant and Alfred P. Sloan Foundations
To help participants improve their own applications, Professors Will Schneider & Jodi Schneider will speak about their own experiences and successes with these funders. Barlow LeVold & Julie Elzanati from the Office of Foundation Relations will augment the discussion with an overview of each foundation and best practices learned while serving on campus. Q&A will follow.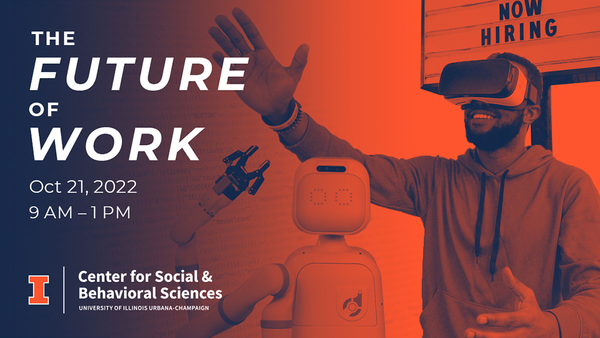 "The Future of Work" Symposium
Hear about research on the changing nature of work, the drivers behind these changes, and the impact of such changes on organizations and human well-being.
I Hotel and Conference Center