Illinois undergrads share their Mayo Clinic research experience
Each year, Mayo Clinic invites approximately 180 undergraduate students from across the nation to participate in their Summer Undergraduate Research Fellowship (SURF) program, which provides undergraduates the opportunity to work at the forefront of biomedical research at one of the world's leading medical centers. As part of the longstanding Mayo Clinic & Illinois Alliance, Mayo Clinic reserves seven spots each year for University of Illinois Urbana-Champaign students, who are chosen by the Mayo Clinic and Illinois Alliance pre-selection committee. This year, 10 outstanding Illinois undergraduates were selected to participate in the 2022 SURF program.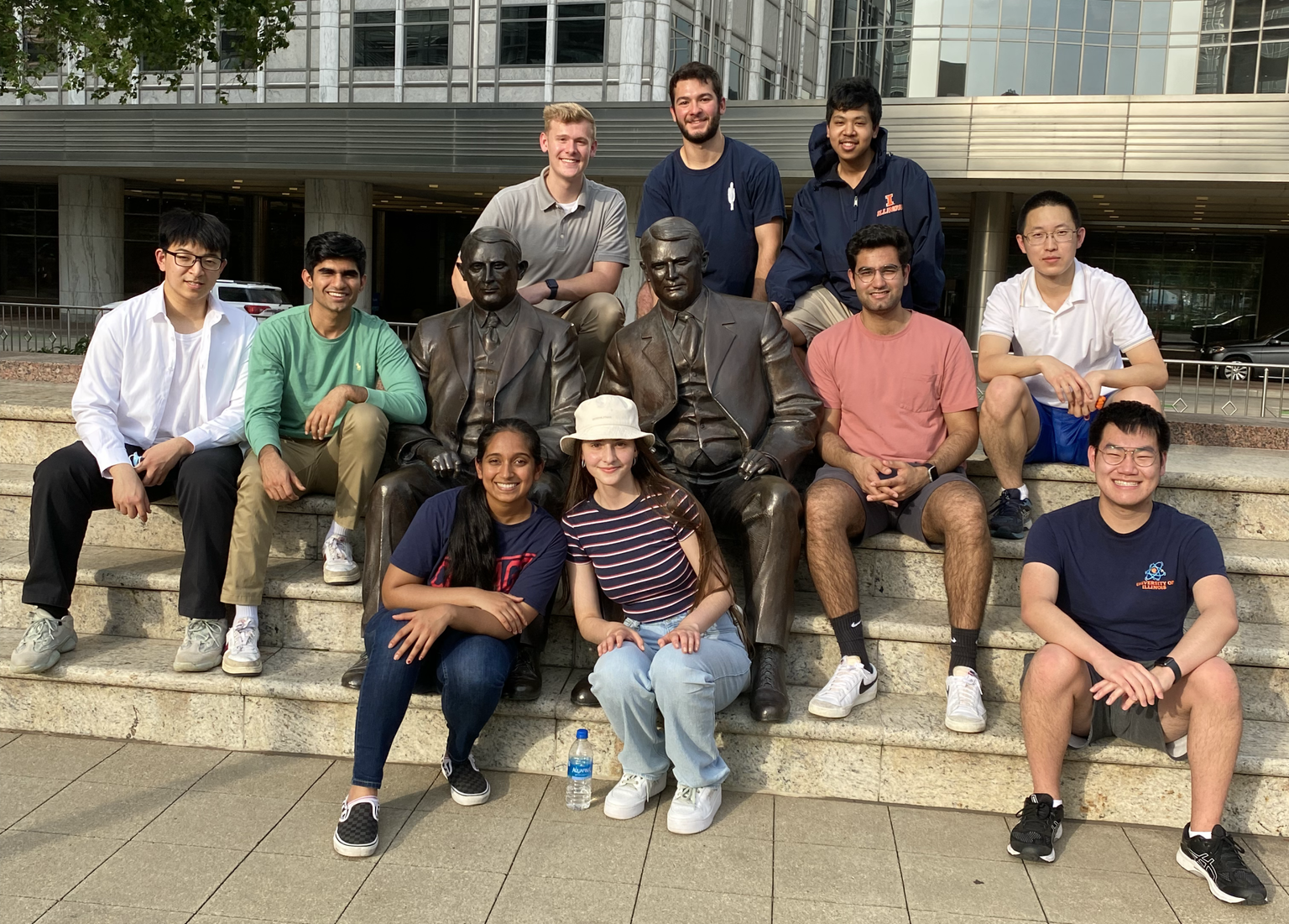 Over the past 13 years, 108 Illinois undergraduate students have participated in this undergraduate research opportunity. The Interdisciplinary Health Sciences Institute and the Mayo Clinic and Illinois Alliance are proud to witness these students' accomplishments as they apply the combined knowledge and experience gained from their time at two world-class research institutions.
The SURF Experience
For 10 weeks this summer, the fellows worked in the laboratories of Mayo Clinic faculty on small research projects or as part of ongoing investigations, attended weekly seminars, and tested their inclinations toward a career in biomedical research. The fellows experienced the value of mentorship, real-world research insight working with top-notch scientists in modern facilities, and connection with peers in the SURF community.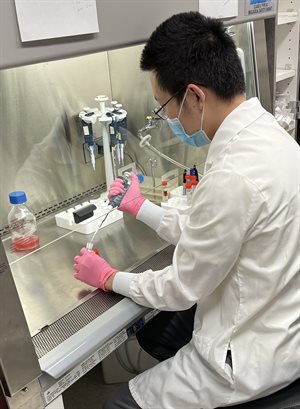 "Participating in the SURF program provided me with the opportunity to shadow physicians and learn about different professors' research, giving me a better picture of the medical field," said Andrew Zhang, a senior with a double major in molecular and cellular biology and chemistry. "It convinced me to further pursue an MD-PhD program."
MCB Honors Program senior Will Reiser's involvement with science has always stemmed from his desire to build a foundation for helping others. "During my Mayo Clinic Summer Undergraduate Research Fellowship, I became infatuated with the translational style of the research I was doing; I was working with real bladder cancer patient samples, actively investigating a novel treatment that could improve their prognosis," noted Reiser. "My time at Mayo Clinic provided a tangible feeling for what it is like to help people using innovation and medical technology, and I hope to chase that feeling for the rest of my life."
"My SURF experience has really lit a fire in me to pursue becoming a physician-scientist," MCB senior Abid Anwar said. "I loved the environment and culture at Mayo because of their mentality to always put the patient first. This is what drives their research, and this is something I will keep with me as a future physician," said Anwar.
The Poster Sessions
Many of the SURFs enjoyed the poster session on August 4 at Mayo Clinic in Rochester, Minnesota. "The poster session was my favorite experience in the SURF program because it was a culmination of all the work I did over the summer and a lot of people were interested in my results," said Archit Bajaj, a senior studying molecular and cellular biology. Andrew Ding, a senior with a double major in bioengineering and chemistry, was genuinely surprised by the number of people who were interested in his research. "Several faculty asked me for my email/contact info so that I could share more about my research and analysis," said Ding. "The poster session really put into perspective the value of the research I did over the summer."
A poster session and recognition ceremony for the 2022 Illinois SURF cohort was held September 12 at the Beckman Institute. Attendees were able to congratulate and meet the fellows, and learn more about their Mayo Clinic research projects.
Future Programs
At the end of the 2022 program, the fellows shared why they applied to the SURF program, the impact of the experience on their academic or career goals, and advice for future participants in the program. To view photos and learn what the fellows had to say about their summer undergraduate research experience at Mayo Clinic, watch the video.
The 2023 Illinois SURF pre-selection application period is now open. For more information about the Illinois pre-selection and application process for Summer Undergraduate Research Fellows, visit the Mayo Clinic & Illinois Alliance website and contact LeaAnn Carson at lcarson@illinois.edu with questions. Sign up to attend the virtual 2023 SURF Info Session Oct. 13 at 6 p.m.
To receive notifications about the SURF program and other Mayo Clinic & Illinois Alliance news, subscribe to the Alliance mailing list.