NCSA offers healthcare innovation support to Illinois researchers
The Interdisciplinary Health Sciences Institute (IHSI) recently hosted a presentation and panel discussion with research scientists and engineers from the National Center for Supercomputing Applications (NCSA), Healthcare Innovation Support with NCSA. The event attracted researchers from more than 40 departments and 10 colleges and schools across the Illinois campus.
"NCSA and IHSI have had a very long history of partnership and collaboration, especially through the Mayo Clinic & Illinois Alliance for Technology-Based Healthcare, which both of these institutes have supported since 2010," said Maggie Berg, Research Development Manager at IHSI and facilitator for the event. "They've been a great partner. We love working with them and they've enabled some really important research in the health space."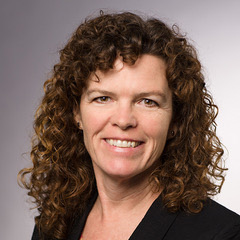 Colleen Bushell, Director of Healthcare Innovation at NCSA, introduced the panel and shared NCSA's excitement about connecting with more researchers they might be able to offer services to as well as develop some longer term collaborations.
"If anyone is familiar with NCSA, the primary aspect that people think about is the powerful computing that we have," noted Bushell. "And that is all true, but we also have a lot of other areas where we can work with people."
During the presentation, research scientists and engineers from several NCSA programs shared examples of capabilities relevant to the healthcare domain and explained how Illinois researchers can engage with NCSA to help advance their research. Slides, a video recording, and timestamps for each presentation are available.
06:33 | Maria Jaromin, Healthcare Innovation
16:40 | Lisa Gatzke, VA/UIX Group
30:47 | Nancy McElwain, Engineering Tools to Capture Child Development
38:56 | Volodymyr Kindratenko, Center for Artificial Intelligence Innovation
50:57 | Chris Pond, Research Innovation at NCSA
58:15 | Charles Blatti, NCSA Bioinformatics Research Projects
1:09:30 | Zeynep Madak-Erdogan, NCSA Collaborations
1:18:59 | Q&A
Connect with us for support
IHSI's Research Development core works directly with Illinois investigators to expand health sciences research. The team provides proposal development support, offers grant seeking workshops and resources, and coordinates campuswide responses to local and national funding priorities. Please contact Maggie Berg with questions or to discuss partnership and support for your research project.
NCSA collaborates with researchers on a broad range of data science activities designed to foster interdisciplinary research, including computation, data analysis, visualization, and software development. Contact Maria Jaromin, Assistant Director for Healthcare Research, to discuss how to engage with NCSA and identify the type of expertise needed for your research project.
Subscribe to the IHSI newsletter to receive monthly updates about core activities and services, education programs, workshops, partnership opportunities, and more.