Community-Academic Scholars: Academic Mentors
Participate as a mentor in the 2023 Community-Academic Scholars Program
During the 10-week summer program, Community-Academic Scholars work with academic and community mentors to complete a research project that addresses health, poverty, or social inequity. The Community-Academic Scholars Initiative supports the undergraduates with training, weekly meetings, and a stipend to offset the cost of housing and/or other living expenses during the program. Accepted projects will be matched with an undergrad scholar whose interests, experience, and abilities best fit the project.
Eligible projects
Involve an established collaboration with a community organization. Community organizations must be non-profits or NGOs, and may include health agencies, summer programs for children, schools, organizations serving special populations, etc. Priority is given to projects that allow a scholar to have direct contact with the community the project serves.
Involve equitable partnership between the researcher and community stakeholder that is grounded in mutual respect, shared authority between university and community partners, and co-creation of goals and outcomes.
Address an existing need within the community related to health, poverty, or social inequality.
Investigate a specific research question (projects that include only a service component without accompanying research are not eligible).
Guarantee a position for a summer undergraduate research assistant.
Preference will be given to projects that allow undergraduate scholars to directly interact (in-person or virtually) with individuals served by the community partner.
View the 2021 projects View the 2022 projects
Matching scholars with projects
Researchers interested in having a scholar on their team complete an application with a description of the project and how it will involve the scholar and community partner.
Accepted projects are posted on the website for student applicants to explore.
Student applicants rank projects of interest when completing the application.
The Community-Academic Scholars team selects and matches student finalists with a project. Academic mentors are invited to be part of the final interview process.
Student finalists are notified, and an initial meeting between each team (academic mentor, community mentor, and scholar) is scheduled prior to the May program start date.
Kevin Tan offers advice for academic mentors
Professor Kevin Tan, who has been involved with the initiative since its inception, offers his insights and advice to faculty and staff interested in learning more about how to get involved with the program.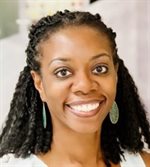 "I love this program! The students are amazing and help me to move my projects forward during the summer. I highly, highly recommend participating in the program."
Ruby Mendenhall,
African American Studies