Community Seminar Series experiences new growth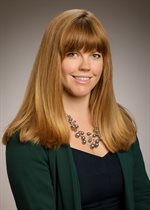 In a time of widespread misinformation (and disinformation) around health topics, fostering public trust in scientists is more crucial than ever. One key element to building trust is ensuring that scientists have the ability to communicate their research clearly and effectively. IHSI research development manager Kelsey Hassevoort, neuroscience doctoral research trainee Corinne Cannavale, and University of Illinois Extension family life educator Chelsey Byers have had these goals in mind as they continue to develop and improve the Community Seminar Series. The series enters its sixth season on Oct. 6 at noon with "Tinnitus and the Brain," a seminar addressing the latest research on tinnitus, an as-yet incurable condition that affects nearly 50 million Americans.
Founded in Spring 2020, the Community Seminar Series covers health topics driven by public interest. The program leadership team solicits feedback and topic requests from the audience after each virtual seminar. They use this information to improve the program and to determine future seminar offerings. Each seminar covers current research on a specific topic, helping attendees make healthier choices and overcome public health misinformation. The 2021 Autumn Health Picks series will address topics such as traumatic brain injury, genetic screening, intimate partner violence, and the health implications of low-sugar and low-fat diets.
To ensure that presentations are accessible and engaging, graduate student and postdoctoral research trainees are paired with University of Illinois Extension Educators who have experience delivering research-based educational programming to a variety of audiences, including families, older adults, and professionals seeking continuing education credits. The Extension educators provide mentorship and feedback to the presenters throughout their participation in the series to identify areas for future growth and improvement. Says program leader Chelsey Byers, "The relationships forged between the student presenters and Extension mentors are invaluable. They allow the students to develop skills in science communication and community engagement and allow extension educators to gain insight into the latest health research taking place on campus."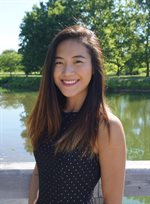 Each semester, the Community Seminar Series team welcomes a mix of new and returning presenters so that trainees also have the chance to give and receive peer feedback. The professional development experience is so valuable that some Illinois trainees continue to participate even after they have graduated and moved on to the next stage of their academic or professional careers. Illinois Alumna Ruyu Liu joined the Community Seminar Series in June 2020 while she was completing her M.S. in nutritional sciences and earning the credentials to become a registered dietitian. Liu continued her involvement with the Community Seminar Series while working as a research technician at Northeastern University and continues to be involved while pursuing her Ph.D. in community nutrition at Cornell University. Ruyu continues to be involved because of the learning she experiences through this engagement. "I have truly enjoyed the opportunity to connect and discuss with the community members on various nutrition topics. I have learned a great deal from their questions and engagement," Liu shared.
Cornell Cooperative Extension was so impressed with the Community Seminar Series program that they adopted the model and invited University of Illinois graduate students to present seminars during their own Summer Self-Care Series.
Kelsey Hassevoort is encouraged by this development. "I think the desire to better understand the evidence behind health claims we encounter in our daily lives is certainly not something specific to the citizens of Illinois. With a land-grant institution in every U.S. state and territory, I think the model we've developed could be an effective way for these institutions to more closely connect with their Extension services and give back to the residents of their states."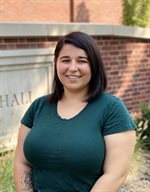 This fall, Hassevoort, Byers, and Cannavale are expanding the scope of the CSS program to include additional science communication opportunities. In addition to seminar development, CSS participants will receive guidance and feedback as they develop blog posts and infographics. Hassevoort is partnering with Campus Recreation to publish blogs on CampusWell, a platform that provides articles and videos about topics ranging from body image, nutrition, and mindfulness, to time management, substance abuse, finances, and much more. Students are also encouraged to publish their work in other venues.
While initially developed as a seminar series, the team is excited to facilitate the delivery of research-based health information to the community. As a leader of IHSI's Community-Academic Partnerships (CAP) core, Kelsey is interested in finding new ways to encourage researchers to engage more with the community throughout the research cycle. Participants in the Community Seminar Series are developing a community-engagement mindset early in their research careers. Ruyu Liu shares that her community engagement experience is shaping her approach to her research and education. "The Community Seminar Series allows me to reflect on the implication and application of the nutrition literature and my own research. It's been such a rewarding experience."