Health Equity central to the history, vision of the Community-Academic Scholars Initiative
The 2022 program will further enhance the initiative's commitment to equity
A foundational program of the Interdisciplinary Health Sciences Institute Community-Academic Partnerships core, the Community-Academic Scholars Initiative offers University of Illinois undergraduate students the opportunity to pursue community-based research projects in Champaign-Urbana over the summer. Scholars from disciplines across campus work with an academic mentor and a mentor from a community organization to address critical issues related to health, poverty, and/or social inequality.
The 2021 scholar cohort was the largest and most diverse of the initiative's three-year history, and the selection committee will again be choosing from another strong pool of candidates in 2022. Although evaluating so many student applications will be a significant undertaking, program leaders say making this opportunity accessible to students of all backgrounds is essential to their goals and vision for the program.
Initiative launch and growth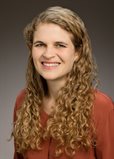 Created in 2019, the initiative originally launched as a Health Equity Scholars pilot program, based largely on a proposal put forth by the Health Sciences Strategy Task Force as part of The Next 150 campus-wide strategic plan. Emily Stone, IHSI Community-Academic Partnerships Co-lead, led the initiative and was soon joined by IHSI Research Development Manager Brandi Barnes, who had been hired to oversee IHSI's Health Equity focus area. IHSI Research Development Manager Kelsey Hassevoort, who now co-leads the Community-Academic Partnerships core, also joined the program to offer her passion and expertise mentoring students in community-engaged research.
The inaugural cohort included six scholars funded by IHSI and the Office of the Vice Chancellor for Diversity, Equity, and Inclusion (OVCDEI). Projects were submitted by faculty, who were expected to apply with both a student researcher and a community partner. According to Barnes and Hassevoort, the review process primarily focused on the merits of the project, rather than the students.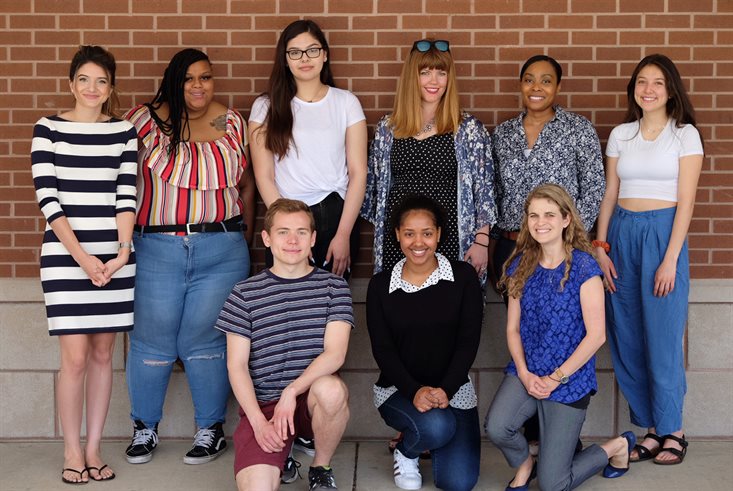 The following year, the program expanded to include 11 projects with continued support from the OVCDEI and new partnerships with the Center for Social and Behavioral Science (CSBS), Beckman Institute, and Chez Veterans Center. Peter Ondish, CSBS Research Scientist, joined as an additional program leader, and all projects were assigned to specific tracks: Brain Health, Health Equity, and Solving Poverty. Even though Health Equity was only one of the three tracks, it continued to be a component of most projects.
The program leaders have continued to evaluate and refine the program. Different types of facilitated discussions are offered each year during the weekly coffee hour sessions that all scholars attend, which will return to an in-person format this year after being virtual for two years. In 2021, program leaders revamped the application process to accept a broader range of projects and "introduce research to a wider variety of students," said Barnes, including those without prior research experience.
"By separating the student from the project, we provide the opportunity for students to apply to this program who don't already know the ins and outs of obtaining a research position in a lab," said Hassevoort.
Demonstrated success
Since its launch, 30 faculty/academic mentors from seven colleges/schools, including Agricultural, Consumer, and Environmental Sciences; Applied Health Sciences; Carle Illinois College of Medicine; Education; Fine and Applied Arts; Liberal Arts and Sciences; and Social Work, have been part of the program. Thirteen academic mentors have participated multiple years, expressing great satisfaction with the program experience and the outcomes for their research.
"I had great experience with the CAS program, said Sharon Suiwen Zou, a professor of recreation, sport, and tourism. "[The student scholar] and I are working on two manuscripts for academic journals and one technical report for the community organization, which is a direct outcome from the CAS program."
Though the facilitated discussions have changed over the years, one session that continues to be popular among scholars is when the program leaders share their unique backgrounds and paths to their research careers. "Just giving them a sense of how our different lives allowed us to get to where we are," said Barnes. Scholars have also experienced benefits beyond the 10-week program, including inspiration to apply to graduate school and longer-term assistantships to continue their projects.

The program leaders, now including Elsa Augustine as the CSBS lead, are constantly looking for inspiration, learning from other programs and research experiences, and brainstorming ways to make their program better. As interest in the program has grown, they have connected with the Illinois Office of Undergraduate Research to get ideas and advice about making the application process more equitable and productive. With some changes, applications were designed to better target the qualities that are important for success as a community-academic scholar, rather than generic measures like GPA or experience gained through privilege or inequitable access.
"We're really looking for students whose lived experience causes these projects to resonate with them and are passionate about serving the community. For our students, this program is unique because it allows them to serve the community through their research and provides a stipend for their work that's comparable with other summer research experiences," said Hassevoort.
For 2022, program leaders are considering additional training for students and evaluation practices to keep making the initiative stronger. The Office of the Vice Chancellor for Diversity, Equity, and Inclusion continues to support the initiative.
"The initial vision was not to immediately start with a cohort of 15 students. It was 'let's start small, let's see what works and what doesn't; if this is a model that we like then let's grow it… now it's just about refining that model, and hopefully it's a model that continues to evolve to meet the needs of our students, faculty, and community partners," said Hassevoort. "And maybe it's a model that people elsewhere on campus will adopt."
Information sessions about joining the Community-Academic Scholars program are held each fall for both academic mentors and students. Subscribe to the IHSI e-newsletter to receive updates, and visit go.illinois.edu/communityscholars for more information.