IHSI Research Development team supports four successful CTA proposals
With expertise in health equity, research development, and community-academic collaboration, IHSI's staff is uniquely positioned to assist researchers and community leaders with developing project ideas, finding collaborators, and submitting successful proposals that focus on disparities in health and health care as well as systemic racism and social justice.
When Sonya Chambers, Executive Director for Strategic Initiatives for the Office of the Vice Chancellor for Diversity, Equity, and Inclusion, reached out to ask the Interdisciplinary Health Sciences Institute to provide proposal development support to applicants for the university's Call to Action to Address Racism & Social Injustice Research Program, Gill Snyder, Senior Director for Research and Core Development, agreed IHSI would be a good fit.
In the first year, IHSI supported two successful proposals. This year, all four of the projects supported by IHSI's Research Development core that were invited to submit a full proposal were funded. Congratulations to the teams led by professors Cherie Avent, Jarrett Lewis, Manabu Nakamura, and Chi-Fang Wu on securing this funding to carry out their research projects.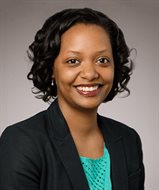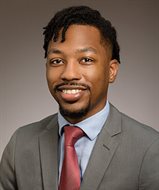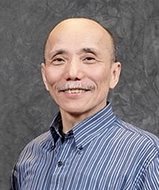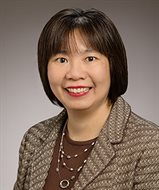 IHSI's Research Development (RD) core works directly with Illinois investigators pursuing various types of health-related research grants. The team supports each project's unique needs throughout the proposal development process.
The most common service the RD core provides is to review proposal or preproposal narratives. Two research development managers review proposals, suggesting ways to strengthen the investigators' narrative. They read proposals to ensure that investigators are responding to the review criteria and including information that reviewers will be looking for. They may also read to make sure that proposals are clear and easy to understand for reviewers who may be involved in adjacent fields to the applicant. This is particularly important for researchers who have spent so much time with the subject matter that they may not realize certain connections are less clear to those not directly involved with their research area.
In some cases, the RD core will contribute to sections of an application. This is more common with National Institutes of Health applications where a non-scientific section or a letter of support may be needed. IHSI's research development managers are familiar with resources across campus and can help an investigator to really leverage the power of the University of Illinois' research enterprise.
The RD core will also help investigators determine whether the services offered by IHSI's other cores may benefit their research. For instance, Prof. Manabu Nakamura connected with both Illinois Research Electronic Data Capture (REDCap) and the Community-Academic Partnerships core's scholars program to optimize his community-based nutrition and lifestyle intervention program, EMPOWER.
Since the Call to Action program is a newer research program, investigators from many of the teams reached out to IHSI with questions and requests for clarification about different aspects of the application. IHSI Research Development Manager Maggie Berg and her colleagues answered many of these questions and spent time communicating with the Call to Action administrators to provide further guidance and clarification.
In some cases, the RD Core provides project management support for the proposal development process. For instance, they may create a project timeline and coordinate collection of the application elements. This is particularly important for large, multi-stakeholder teams, like the project led by Prof. Jarrett Lewis. The team of nine people spanned the Illinois campus as well as the Champaign-Urbana community. Having someone provide administrative leadership allowed the stakeholders to focus on project details.
In cases where the proposal does not get funded, the RD core will help the applicant seek feedback on why the proposal was denied. This empowers investigators to revise their proposal, either for resubmission in the next award cycle or even to submit it to another funding mechanism.
Berg has one piece of advice to researchers who are seeking health-related funding, "Reach out to us early, especially in the pre-proposal stage for two-tiered applications like the Call to Action. The pre-proposal is the heart of the proposal and this is where we can most effective."
The Office of the Vice Chancellor for Diversity, Equity & Inclusion partnered with IHSI, the Center for Social & Behavioral Science, and the Office of Research Advising and Project Development to provide proposal development assistance.